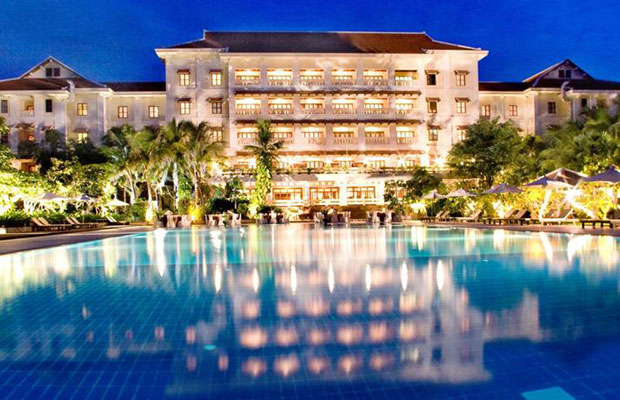 A unique hotel inspired by the country's glorious Khmer heritage - majesty unlike any other.
You can choose beween Superior, Deluxe, Sakura, Executive Suite, Executive Bungalow and Presidential Villa.
All rooms include breakfast, air condition, radio, IDD phone, coffee/tea maker, mini-bar, safe, bathroom with tub and shower, bathrobes, slippers and hair dryer.
Prices from $50 for a double/twin and $40 for a single.